COVID-19 UPDATE 18 September 2020: Easing of restrictions in Regional Victoria from 16th September 2020
In accordance with the DHHS Restricted Activity Directions (Non-Melbourne) (No 5) we are
pleased to advise an easing of restrictions which will allow members to broaden their
equestrian activities.
Any Centres wishing to plan a resumption of operations please contact Edwina Boase-Stratford at edwina.boase.stratford@rdav.asn to work through a stage by stage return to riding, as reviewed by the Department of Health and Human Services.
ABOUT RDAV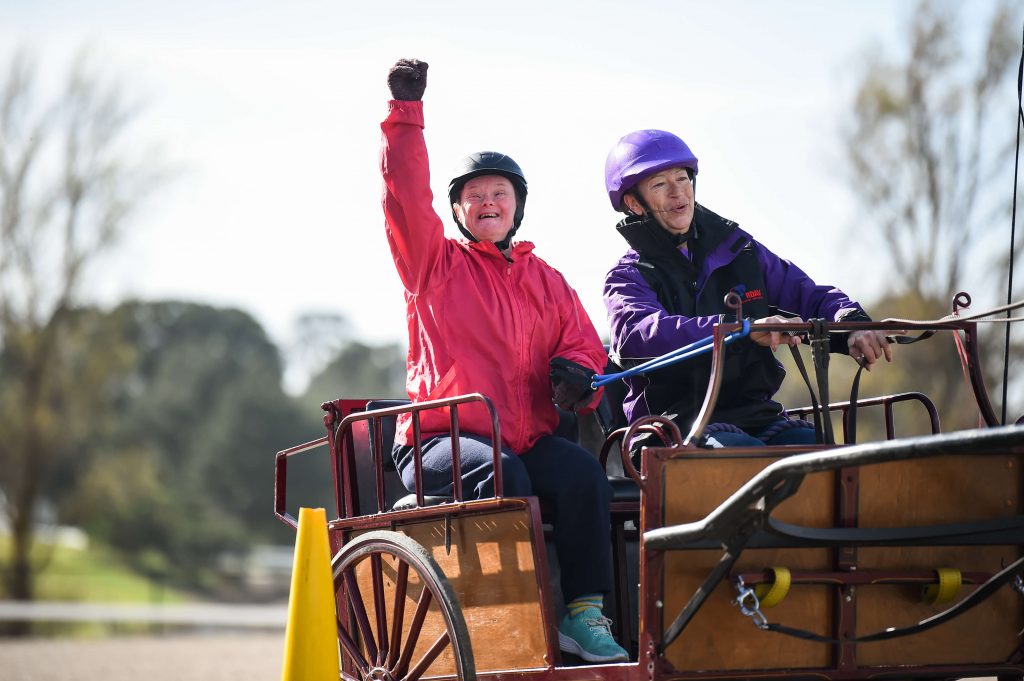 Our Story
The original inspiration for the RDA movement was the Danish dressage rider Elizabeth Hartel. Despite her polio-related disability, she won a silver medal in the 1952 Olympics in Helsinki.
Read More
;
What's new at RDAV
View All
Taking the Reins New Research Report
Taking the Reins – NEW RESEARCH REPORT! RDA Victoria joins with La Trobe University and Victorian State Government in research project In 2019, RDA Victoria worked in conjunction with the Victorian State Government and researchers at La Trobe University to undertake a project titled: "Taking the Reins: an exploration of the impact of Therapeutic Horse-Riding … Continued
Learn more