RDA Victoria celebrates 50 years as the State's foremost authority, advocate and resource for equine assisted activities for people with disabilities.
RDA Victoria's activities provide therapeutic benefits, fitness, life skills development, opportunities for achievement and are supported by qualified coaches and volunteers across 35 Centres throughout metropolitan and regional Victoria.
As an inclusive and diverse organisation, RDA Victoria welcomes and enables people with disabilities of all types (including intellectual, physical, sensory, and mental illness) and ages to experience enjoyment, personal enrichment and a sense of achievement through equine assisted activities. The organisation's focus is to sustain, develop and grow its programs for the benefit of our riders and future generations of riders.
ABOUT RDAV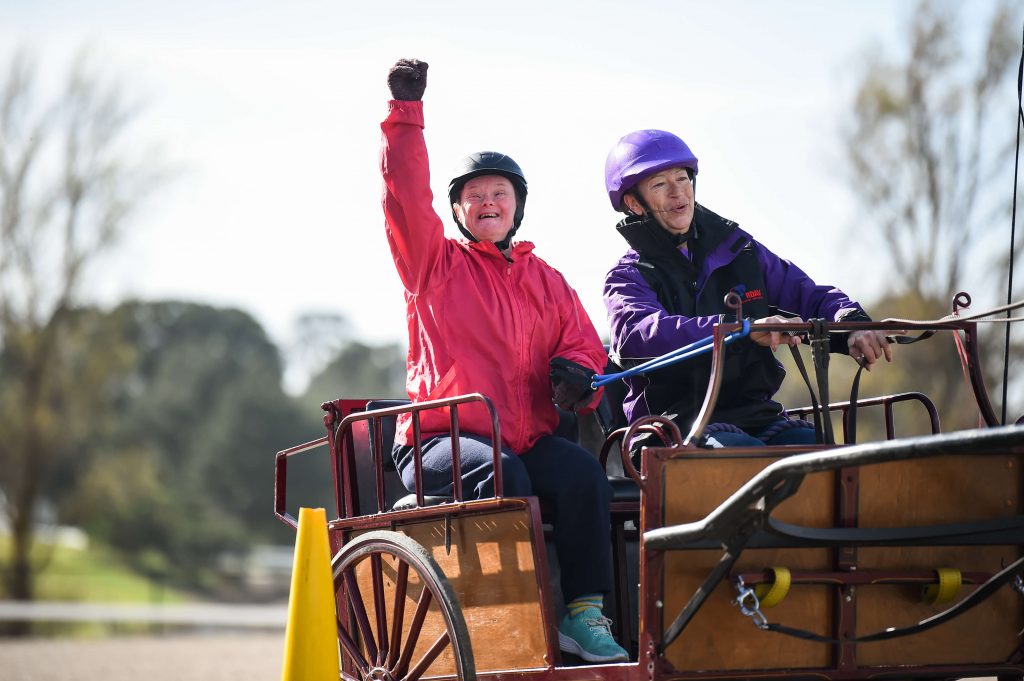 Our Story
The original inspiration for the RDA movement was the Danish dressage rider Elizabeth Hartel. Despite her polio-related disability, she won a silver medal in the 1952 Olympics in Helsinki.
Read More
;
What's new at RDAV
View All
RDA Victoria Partnership with Racing Victoria Off The Track
We are pleased to extend our partnership with Racing Victoria Off The Track. This partnership is a wonderful way to provide a new life after racing for thoroughbreds, where they can become part of a centre and form those special bonds with both volunteers and riders. With all our centres operating with a small but … Continued
Learn more