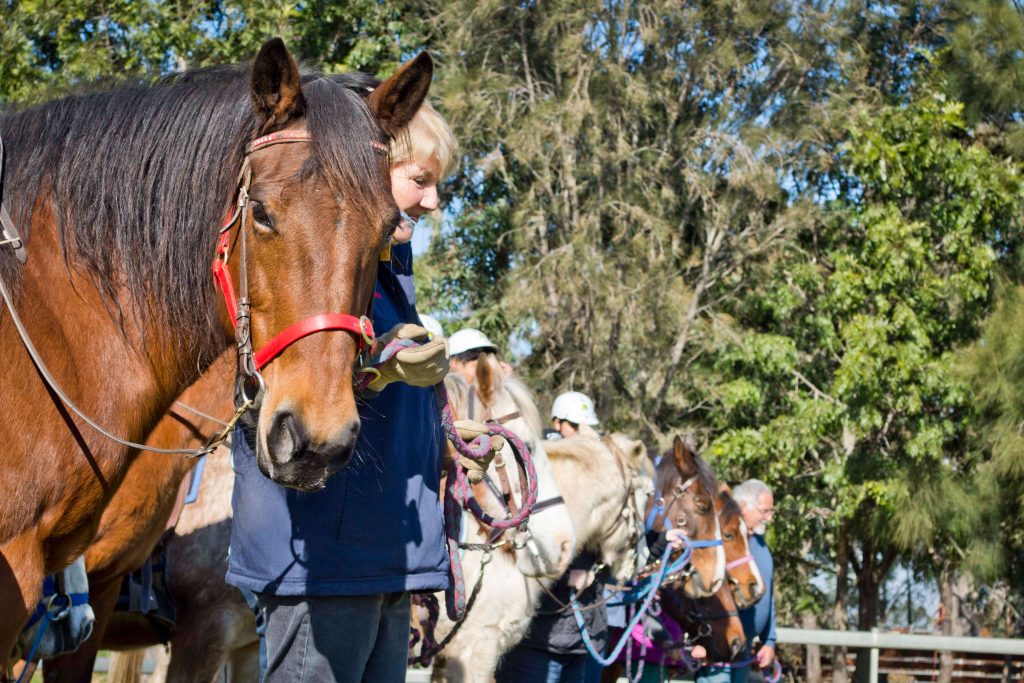 We help people find the freedom to take the reins.
Since 1970, RDAV has been a community-driven not-for-profit that enables people with disability of all ages and backgrounds to experience freedom and independence through equestrian activities.
We're a grass-roots, volunteer-based organisation with 36 Centres, 1100 riders, 1000 volunteers and 200 coaches across Victoria. For 50 years we've proudly trained volunteers, provided accredited RDA coaches, and offered riding and safety equipment to run life-changing equestrian activities.
We help people find the freedom to take the reins through:
Structured riding classes
Recreational horse riding
Games and competitive riding
Vaulting
Carriage driving
Dressage
Equestrian camps
Riders develop skills and confidence—enjoying the freedom and exhilaration associated with riding.
Riders enhance their wellbeing—strengthening muscles, developing mobility, improving psychological wellbeing.
Riders enjoy accessible activities—offered as an alternative to mainstream riding.
Our mission is to enable people with disabilities throughout Victoria to experience enjoyment, challenge and a sense of achievement through participation in equestrian activities to improve their quality of life, attain personal goals and develop life skills.
RDAV History
RDA Victoria was founded in 1970 through the pioneering efforts of Michael Field, Wendy Maplestone and Betty Wood. Michael brought the idea with him from England, where RDA was already well-established. Victoria was the third Australian state to establish Riding for the Disabled, after Queensland (1964) and South Australia (1970).
The original inspiration for the RDA movement was the Danish dressage rider Elizabeth Hartel. She won a silver medal in the 1952 Olympics in Helsinki, despite a disability from polio forcing her to use a wheelchair. Her achievement changed attitudes towards people with disabilities at international levels, inspiring a new focus on ability and achievement.
"RDA is a place where people and horses come together to create magic".

Maree—RDAV Volunteer